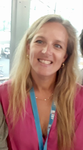 GOBET Angélique
MARBEC, IFREMER, Sète, France
Ecology of hosts, infectious agents, or vectors, Eukaryotic pathogens/symbionts, Genomics, functional genomics of hosts, infectious agents, or vectors, Molecular genetics of hosts, infectious agents, or vectors, Pathogenic/Symbiotic Bacteria, Pathogenic/Symbiotic Fungi, Phylogenetics of hosts, infectious agents, or vectors, Plant diseases, Taxonomy of hosts, infectious agents, or vectors
recommender
Recommendation:
1
Reviews:
0
Areas of expertise
I am a researcher in microbial ecology applied to sustainable aquaculture at the IFREMER institute and in the MARine Biodiversity, Exploitation and Conservation research (MARBEC) unit (UMR) in Sète and Palavas-les-flots, France. I am a microbial ecologist with a broad experience in microbial community ecology, genomics and bioinformatics. My research consists in understanding ecological patterns of microbial communities, free-living or associated with a host such as algae, by investigating their diversity and assembling processes, their interactions with the environment and their adaptation to specific ecological niches. More precisely, I focus on the interactions between micro- and macro-algae and their associated microbes.
Recommendation: 1
28 Sep 2023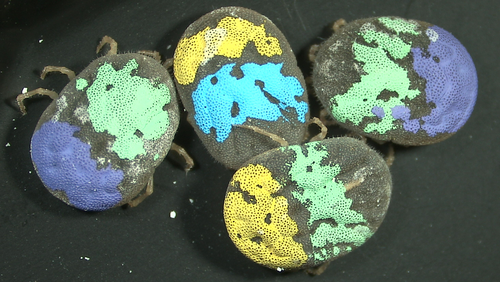 Influence of endosymbionts on the reproductive fitness of the tick Ornithodoros moubata
The cost of endosymbionts on the reproductive fitness of the soft tick Ornithodoros moubata
Recommended by Angélique Gobet based on reviews by

Luciana Raggi Hoyos

and Tuomas Aivelo
Ticks are amongst the most important pathogen vectors in medical and veterinary clinical settings worldwide (Dantas-Torres et al., 2012). Like other holobionts, ticks live in association with a diverse microbiota. It includes tick-borne pathogens (TBP) and other microorganisms that have a beneficial or detrimental effect on the physiology of the host and can also affect the transmission of TBP to animals or humans. In this microbiota, primary endosymbionts, which are obligatory and inheritable, play a role in tick reproduction, the host defense and adaptation to varying environmental conditions (Duron et al., 2018). However, the effect of the microbiota structure and of the endosymbionts on tick fitness and reproduction is not well known. The soft tick Ornithodoros moubata, a parasite known to transmit African swine fever virus (Vial, 2009), is known to host Francisella-like and Rickettsia endosymbionts (Duron et al., 2018). These endosymbionts carry genes involved in B vitamin synthesis which may be supplemented to the host (Bonnet & Pollet, 2021).
Here, the authors investigated the role of endosymbionts on the reproductive fitness of Ornithodoros moubata by conducting two experiments (Taraveau et al., 2023). First, they tested the effect of antibiotic treatment of 366 first-stage nymphs on the main endosymbionts Francisella-like and Rickettsia, and measured the endosymbionts presence overtime by qPCR. Second, they surveyed the effect of antibiotic treatment with or without the addition of B vitamins on the survival and reproductive fitness of 132 females over 50 days. This second experiment intended to identify whether the endosymbionts have an effect on the host reproduction or on its nutrition. The supplementation of B vitamin did not have a drastic effect on tick fitness or reproductive traits. However, antibiotic treatments reduced the presence of endosymbionts while increasing tick survival, suggesting a potential cost of hosting endosymbionts on the tick fitness.
The authors did a lot of work to thoroughly follow the propositions from Dr Raggi, Dr Aivelo and myself to reconstruct and to revise the manuscript. I believe that the manuscript now reads very well and the answers to the reviews also add some value to the manuscript. As Dr Aivelo pointed out, "this study follows the traditional path of so-called population perturbation studies, where ecologists have administered antibiotics or antihelminths to different animals and seen how the community changes and what effects this has on the host fitness and survival". As both reviewers stated, results from this study are valuable and provide important basic knowledge that will likely help conduct future experiments on tick microbiota. This recommendation is the result of the thorough reviewing work of Dr Aivelo and Dr Raggi which I warmly thank.

References
Bonnet, S. I., & Pollet, T. (2021). Update on the intricate tango between tick microbiomes and tick‐borne pathogens. Parasite Immunology, 43(5), e12813. https://doi.org/10.1111/pim.12813
Dantas-Torres, F., Chomel, B. B., & Otranto, D. (2012). Ticks and tick-borne diseases: A One Health perspective. Trends in Parasitology, 28(10), 437–446. https://doi.org/10.1016/j.pt.2012.07.003
Duron, O., Morel, O., Noël, V., Buysse, M., Binetruy, F., Lancelot, R., Loire, E., Ménard, C., Bouchez, O., Vavre, F., & Vial, L. (2018). Tick-Bacteria Mutualism Depends on B Vitamin Synthesis Pathways. Current Biology, 28(12), 1896-1902.e5. https://doi.org/10.1016/j.cub.2018.04.038
Taraveau, F., Pollet, T., Duhayon, M., Gardès, L., & Jourdan-Pineau, H. (2023). Influence of endosymbionts on the reproductive fitness of the tick Ornithodoros moubata. bioRxiv, ver.3, peer-reviewed and recommended by Peer Community in Infections. https://doi.org/10.1101/2023.05.09.539061
Vial, L. (2009). Biological and ecological characteristics of soft ticks (Ixodida: Argasidae) and their impact for predicting tick and associated disease distribution. Parasite, 16(3), 191–202. https://doi.org/10.1051/parasite/2009163191